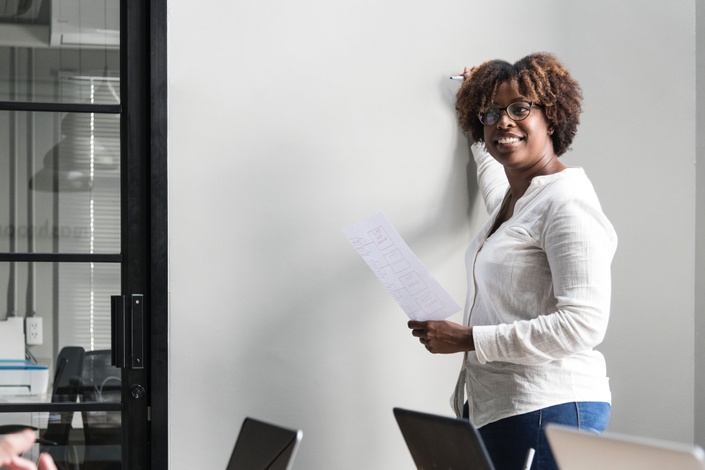 The Faculty Job Interview: Prepare for Your Teaching Demonstration
How to ace one of the most important parts of your faculty job interview.
Enroll
Ace your teaching demonstration!
Most on-campus job interviews for faculty and academic positions include an in-person teaching demonstration. If you are applying for an academic position that requires you to teach, then one of the most important parts of your on-campus interview will be the teaching demonstration.
When you are invited to a campus, you are on the short list. This means you are one of the top 2 or 3 candidates for the position.
The committee members want to see more. They see something in you that might make you a good colleague who will into their department. They are ready to invest time and resources to get to know you better.
Congratulations for making it to this final round! Celebrate that accomplishment, and then get to work.
The stakes are higher now.
They are inviting you into their classrooms to talk with their students and show what you know about teaching and learning in higher education. This is it! You will not get a second chance.
In academia, we receive very little training (if any) on how to actually do the teaching demonstration. We're expected to show up and teach.
But, there's more to this part of the interview than giving just another lecture or presenting your research (that's a whole different part of the interview!).
You have to demonstrate who you are as a teacher, what you know about how students learn, why you are a good fit for their department, and how well you know your topic.
And you'll have to do it all in about an hour.
In a room you've never taught in before.
With students you've never met.
In the middle of a very busy day.
You have to be prepared and ready!
This course will help you get ready. You will know what to do (and not do!), what questions to ask, and what to expect. You will feel confident, prepared, and ready to ace your teaching demonstration!
This course will help you:
Get prepared, feel confident, and be ready for your teaching demonstration.

Stress less! Your on-campus teaching demonstration will be a success!

Ace your teaching demonstration and get one step closer to the next step in your career.

Organize your lecture using the P.L.A.N. framework which balances delivery of information with student engagement.

Know what to do before, during, and immediately after your campus visit.

Get personalized feedback and coaching on your lecture plan whenever you're ready.
---
When you're invited to give your teaching demonstration, the search committee wants to know:
How do you teach?

What approaches and methods do you use?

How do you engage students?

How do your teaching methods align with your teaching philosophy?

What kind of rapport do you have with students?

How do you demonstrate your credibility and authenticity as a scholar, teacher, and potential colleague?
You need to be able to address all of these questions in your teaching demonstration. In this course, I will help you answer these questions and feel prepared for this part of your job interview.
"I have successfully defended my thesis and landed a job within the past week! I wanted to let you know because I feel that my experience teaching and your personal feedback really helped me be more confident both during my defense talk and my job interview! Thank you!"
--Graduate Student, NC State University

This self-paced course is divided into 3 parts. After you complete each part, you will be able to:

Part 1:

Know how to prepare for the two different types of teaching demonstrations

Recognize what the search committee is looking for

Know what YOU should be looking for during your interview and teaching demonstration
Part 2:
Know what to do (and not do!) during your teaching demonstration

List ways to establish rapport with students you don't know (and why it matters)

Explain how to prepare and practice your teaching demonstration

Consider other types of academic positions that might require teaching demonstrations
Bonus! Part 3:

Explain how to use the P.L.A.N. framework to design the lecture for your teaching demonstration

Recognize when to focus on your lecture and when to focus on your students during the teaching demonstration
What's included in the course?
Instant access to all of the course materials (includes access to all videos, slides, transcripts, articles, and resources).
The expanded and updated Teaching Demonstration Success Guide.
Notes, tips, and advice to help you prepare for the different types of teaching demonstrations.
A list of what to do (and not do!) during your teaching demonstration.
An example of how to use my P.L.A.N. framework to plan your lecture for your teaching demonstration.
Personal feedback on your lecture plan. Send it to me for feedback anytime you're ready and I'll coach you through the process to help you feel confident in your plan.
A list of questions to ask before, during, and after your teaching demonstration.
Lifetime access to all course materials including any new content added in the future.

All course content is accessible on

any device.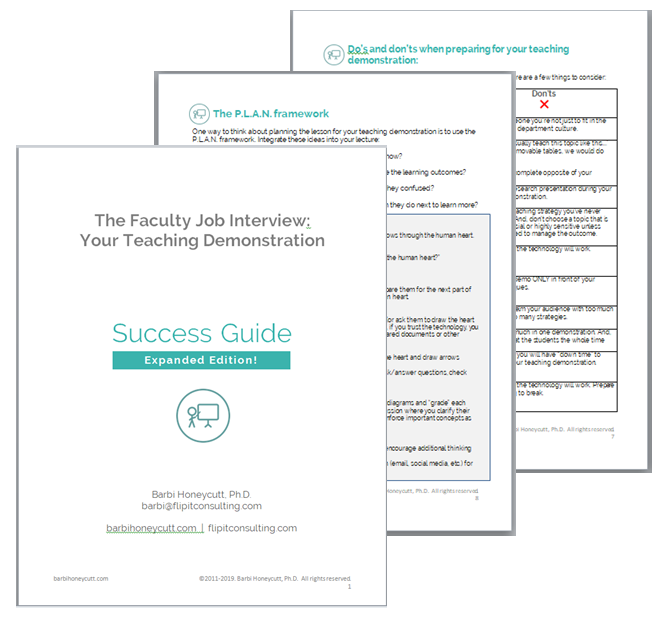 Who is this course for?
Graduate students and postdoctoral scholars who are preparing for your first faculty job interview.


Current faculty members who are preparing to apply for or transition to a new position in higher education.


Teaching center directors and graduate school program directors who want to integrate this course into an existing professional development program to help your participants prepare for academic job interviews.
Your Instructor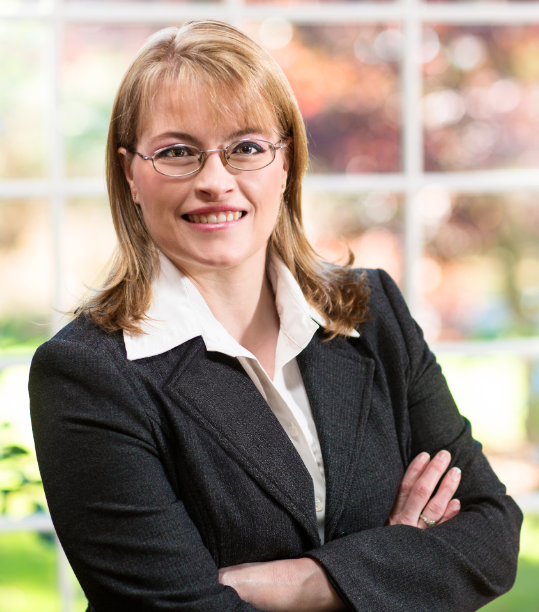 Hi! I'm Barbi, and I help college professors (and future professors!) design courses, increase student engagement, and improve learning. Throughout the past 18 years, I have facilitated thousands of professional development workshops and courses for professors, graduate students, and postdoctoral scholars throughout the world.

When you work with me, you will get the perspective an expert in teaching to help you plan your teaching demonstration. I have coached and advised 400-500 graduate students and postdoctoral scholars through the process of preparing for their teaching demonstration and their campus interview. I've worked with professionals from nearly every discipline - Computer Science, Engineering, Biology, Anatomy & Physiology, Veterinary Medicine, Poultry Science, English, Psychology, Education, Genetics, Mathematics, Public Speaking, Nursing, Leadership and more.

The resources I provide are grounded in theory, informed by research, and designed for practical application. Wherever you are in your journey, my goal is to support you in your pursuit of teaching excellence. When you are successful, your students will be successful. And that's why I dedicate my energy to supporting you!
Frequently Asked Questions
When does the course start and end?
The course starts when you enroll. It is a completely self-paced online course - you decide when you start and when you finish.
How long do I have access to the course?
You have lifetime access to the course material including any updated materials added in the future. The course material is accessible across all of your devices.
What if I am unhappy with the course?
I want you to be satisfied with your purchase. However, if the course is not helping you meet your goals, you are eligible to receive a 100% money-back guarantee. Please refer to the Refund Policy page for details.
How long will it take me to complete this online course?
Approximately 2 hours. If you want to send me your lecture plan for review, then add another 30 minutes or so to give you time to create plan and review my feedback.
[For campus leaders] How can this institute be used on my campus?
You can integrate this course into any of your professional development programs. The campus package includes lifetime access for any number of participants. Contact me to set up your campus account:
[email protected]
What methods of payment are accepted?
All major credit cards are accepted. Enroll in the course by clicking on any of the "enroll" buttons throughout the website. If your campus, department, or organization requires a purchase order or check to submit payment, send me an email and we'll start working on the process:
[email protected]